Listen fellas, I know it's been a while since I've written, and I've heard the internet streets clamoring, saying oh has Big Dog given up betting, is he actually doing something responsible with his money? The answer…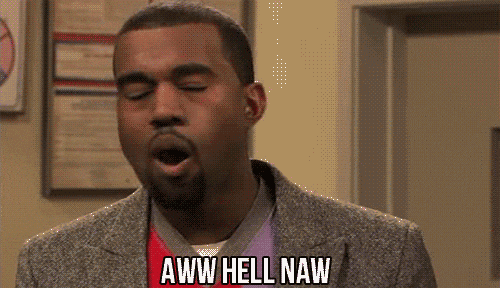 I just haven't had many lunch breaks to write down all my picks, but don't you worry I have been betting and I am in crippling debt  have been making money hand over foot as the kids say.
Now I will have a blog coming where I lay out at least 1 bet on EVERY single bowl game. Now I know we don't want to think about this but college football is coming to an end, but college football always gives their fans a gift at the end of the season, BOWL GAMES. That is 41 games, of non conference opponents to bet on and make more money then you've ever dreamed of. I love bowl season, I do, I'm not afraid to admit when I'm in love, and I love bowl season. Bowl season is like dessert on thanksgiving, you have the full meal (regular season) and your happy and your stuffed, you've had too many beers (Conference Championship), your probably napping, and you'd be okay with just riding off into bed. But you know while you'd be okay this that, something is still missing, so you wake from your nap, open yourself another beer and enjoy yourself some dessert (Bowl games). It leaves you full, pants unbuttoned, debating what lead you down this sad road of feeling so full that you call a plumber right then because you know the physical toll you are going to do on your toilet. Bowl games are the icing on the cake, the pinnacle of the season and what we as bettors have been working toward all year long.
Like I said that blog is coming tomorrow but I know you have been itching for picks by the big dog, and I'm ready to give you some picks that I normally don't give you, I'm gonna give you advice on how to bet the ponies. That's right fellas I'm talking Broncos vs Colts Thursday night.
I'm gonna talk through this game a little. Now last week the Broncos beat a team that was and still is in playoff contention in the Jets, big win for them, the Jets are a team still fighting for their playoff lives and before anyone tries to tell me the Jets aren't in the Playoff mix please take a look at the graphic below.
Jets, still in the Hunt. Anyway like I was saying the Broncos looked good last week, the Colts kinda stink out loud, I think this game is a toss up which is why I wouldn't bet the line, but I think the under 40.5 is a pretty safe bet given the caliber of both of these offenses.
Onto the NBA, Thursday night NBA is always a treat especially after football end, mainly cause you can you it as an excuse as to why you show up to work an hour late and hungover. As for picks give me the Knicks (+1) and the Cavs (-9.5). I'm a little confused how the Knicks are underdogs here against the Nets, I get they are better than people expected but that doesn't mean much when people thought they were gonna be a bottom 5 team. Porzingis is playing like an all star and when they get anything from their supporting cast they generally play well. I mean they are 1 game over 500 which I get isn't that impressive but considering the fact that their owner is more worried about fighting ex players than he is about the product he puts on the court, they are farther along than many thought. As for the Cavs Lakers, I this 9.5 is a pretty high line for this game, I still think the Cavs win by double digits because I don't know if Lonzo has put together two consecutive competent shooting games in his NBA career. Also take into account LeBronn has clearly gone from using steroids just during the playoffs to year rounds, I think the Lakers are in for a long night.
As always thanks for reading, and follow me on twitter if you don't already.
-Big Dog @Hylandator25